March 13th to 15th 2015 - NUS Plug-In@BLK71 Singapore

The Smart City with Open Source, Big Data, Design Thinking and Free Knowledge Tools at Asia's Premier Open Technology Event

Get a Ticket Volunteer
Venue and Supporting Partners
Lennart Poettering

Developer of PulseAudio, Avahi, Systemd at RedHat
Lennart grew up in Brazil and Germany. He is well-known as the initiator, developer and maintainer of software projects, which have been widely adopted in many Linux distributions.
Colin Charles
MariaDB Evangelist & VC
Colin Charles is a businessman & into Open Source software. He is a consultant, technical architect, world traveller, and occasional writer.
Cat Allman
Science Outreach and Open Source Program Manager at Google
Cat Allman has been involved with the free and open source community since the mid 1980s, including stints at Mt Xinu, Sendmail, Inc, and the USENIX Association. Cat co-chaired the 1st Open Source Track at the 2010 Grace Hopper Celebration of Women. She is a co-organizer of the annual Science Foo Camp.
Bunnie Huang
Open Hardware Developer
Bunnie's passion for hardware began in elementary school. Since then he has garnered a PhD at MIT in EE, and has designed nanophotonic silicon chips, wireless radios and robotic submarines. He helps to create Novena, an open-source hardware laptop, and Chibitronics, unconventional electronics e.g. using paper with circuit stickers.
Open Data, Big Data, Free Knowledge
Meet Open Source experts who develop big data solutions and work with extremely large (exabytes) data sets like in the Wikipedia, Wikidata, or Internet search, finance and business informatics. Big data technologies offer capabilities for analysis in areas, including meteorology, connectomics, physics simulations, and environmental research. Learn about hardware solutions that gather big data such as ubiquitous information-sensing mobile devices, software logs, cameras, microphones, radio-frequency identification readers, and WiFi Freifunk sensor mesh networks.
Smart City/Nation and Open Design
FOSSASIA features Free and Open Source projects and ideas for the development of the smart city/nation. A smart city/nation is able to respond faster to citywide, nationwide and global challenges than one with a simple 'transactional' relationship with its citizens. In the FOSSASIA community we design digital technologies to enhance performance and well-being. We develop tools, apps and processes such as 'continuous delivery' for 'DevOps' to reduce costs and resource consumption, and to engage more effectively and actively with the environment - a model for the smart nation.
Open Source Software and Hardware
Leading Internet companies, such as Google, Facebook and Twitter (just to name three) have based their businesses on Free and Open Source Software. Free and Open Source refers to computer programs in which the source code is freely available for use and/or modification from its original design. The model is increasingly taken up by hardware developers and the maker and design community. New startups, that develop devices based on Open chips such as Arduino or the Rapsberry PI, are springing up all over the world.

Stefan Koehler (Germany)
Linux Project City of Munich



Kushal Das (India)
Python Software Foundation



Emily Chen
GNOME Foundation

Italo Vignoli (Italy)
Founder LibreOffice Document Foundation
Julien Lavergne (France)
Lubuntu Main Developer
Michael Cheng (Singapore)
Singapore PHP User Group
Brian Proffitt (USA)
oVirt Red Hat
Rémi Denis-Courmont (France)
VLC Core Developer
Eugene Teo (Singapore)
The Linux Kernel Organization
Jan Jongboom (The Netherlands)
Open Hardware Developer at Telenor
Masahiro Nakagawa (Japan)
Treasure Data
Michael Christen (Germany)

loklak / CEO Yacy Search
Mar Canet (Spain)
Soft Digital Fabrication
Andreas Bräu (Germany)
Core Developer at Freifunk
Ryusuke Kajiyama (Japan)
Oracle/MySQL
Georg Greve (Germany)
Kolab Systems
Jacqueline Rahemipour (Germany)
sipgate
Roland Turner
Yahi
Rasmus Skjoldan (Denmark)
TYPO3 Neos
Hu Ningxin (China)
Intel
Alyssa Quek (Singapore)
Computer Vision Developer
Dominik Stankowski (Switzerland)
TYPO3 Web Essentials
Praveen Patil (India)
ExpEYES
Satoshi Nagayasu (Japan)
PostgreSQL / Uptime Technologies
Gilles Gravier (France)
Director Open Source at Wipro
Tim Sutton (South Africa)
Kartoza OpenStreetMap
Mohit Singh Kanwal
Pie/Android Developer
Bernd Erk (Germany)
Icinga and NETWAYS
Soares Chen (Singapore)
Nitrous.IO
Kiat Lim (Singapore)
Drupal / CEO Pixel Onion
Jonathan "Duke" Leto (USA)
Leto Labs/PDX Git
Chinmay Pendharkar (Singapore)
Web Audio and Open Hardware
Sean Cross (USA)
Novena Open Laptop
Michael Mudd (UK/HK)
Open Computing Alliance
Prashant Kiran (India)
3D Visualizer
Kartik Mistry
Wikimedia Foundation
Efraim Pettersson Ivener
eKita
Joerg Henning (Germany)
Continuous Integration
Robert Reyes (The Philippines)
Mozilla Rep
Ricky Setyawan (Singapore)
MySQL
Akshay Ratan
KDE Developer
Rakesh Gupta (Singapore)
MQ Spectrum
Choon Ming Goh (Malaysia)
OlinData
Sudheesh Singanamalla
Red Hat
Sameer Kumar (Singapore)
PostgreSQL
Ankit Bahuguna (India/Germany)
Python Machine Learning
Fauzan Alfi Agirachman (Indonesia)
Mozilla
Piyush Verma (India)
Big Data/Simversity Inc
Martin Bähr (Austria/China)
Beijinglug/Chief Engineer at eKita
Leap Sok (Cambodia)
TYPO3 Web Essentials
Heena Mahour (India)
KDE
Aleksandro Montanha (Brazil)
Seebot
Gauthamraj Elango (India)
Mozilla
Kiran Jonnalagadda (India)
HasGeek
Cedric Honnet (France)
Twiz.io: Tiny Wireless IMUz
Heng Kuan Yen (Singapore)
Docker
Paul de Paula (Philippines)
Drupal
Vishv Brahmbhatt (India)
FashionTec
Michael Kohler (Switzerland)
Mozilla Rep
Huzaifa Sidhpurwala (India)
Red Hat
Wan Leung Wong (Hong Kong)
TinyBoy 3D printer
Ranie Anugrah (Indonesia)
OpenStreetMap
Biraj Karmakar (India)
Mozilla Rep
Anish Patil (India)
Red Hat
Nguyen Tan Trieu (Vietnam)
Big Data with Lambda
Ayantha Randika (Sri Lanka)
Body-Apps
Barbara Cimpa (Germany)
EdgeWorks German R&D
Archy Wilhes (Singapore)
Web app dev/Maths enthusiast
Handoko Suwono (Indonesia)
TiddlySpace
Shivam Verma (India/Singapore)
The Privly Foundation
Aditya Patawari (India)
Fedora
Michael Cannon (US)
Axelerant
Le Kien Truc (Vietnam)
Ubuntu
Lyle Kozloff (US)
Developer Asian Hope
Mayank Prasad (India)
MySQL
Christoph Kruppa (Germany)
Lean Entrepreneur
Maor Lipchuk (Israel)
Red Hat
Thomas Yao (China)
Shanghai Linux User Group
Amita Sharma (India)
Red Hat
Syai Mif (Indonesia)
BlankOn Project
Shumail Mohy ud Din (Pakistan)
Android
Sherman Chen (Singapore)
Kendo UI
Santosh Viswanatham (India)
Mozilla
AartiDwivedi (India)
AutistConnect
Calvin Cheng (Singapore)
Haskell at Algo Access
Sumanth Damarla (India)
Mozilla/OWASP Zap
Naman Gupta (India)
Crystal Space 3D
Pravin Satpute (India)
Red Hat
UjjwalThaakar (India)
Indiagames
Shivji Jha (India)
MySQL
Tomasz Vajngerl
LibreOffice
Samyak Datta (India)
LifeNectar
Nikunj Thakkar (India)
Django
Chinmayi SK (India)
The Bachchao Project
Soumya Deb (India)
Mozilla
Minal Patil (India)
Kids with FOSS
Gibson Tang (Singapore)
Laravel
Arul Kumaran
Luracast Developer
Priyanka Nag (India)
Mozilla
Aahit Gaba (India)
Software Licenses
Deepak Karki (India)
Beaglebone/Python
Jaipradeesh Janarthanan (India)
Mozilla
Minhaz (India)
OWASP
Dyvik Chenna Thirunahari (India)
Mozilla
Hong Phuc Dang
FOSSASIA Chair
Mario Behling
FashionTec Berlin
Harish Pillay
RedHat
Justin Lee
Geekcamp.sg
Walter Heck
OlinData
Darwin Gosal
IT Services at Yale-NUS College
Danishka Navin
DevOps Specialist
Sebastian Deckers
JS Developer and Entrepreneur
Preetam Rai
Barcamp Organizer
Join us as a Volunteer!
FOSSASIA is an exciting event, where creative minds merge and develop ideas. B
ecome part of the team as a volunteer.
Register Now
Open Source Software
with the sub tracks web, mobile and DevOps covering topics such Linux, lightweight desktops, Javascript, PHP, Ruby, HTML, Git, Android, FirefoxOS, Docker and much more.

Open Hardware, Makers, Design
with sessions about 3D print, customized hardware production, Arduino, Rapsberry PI, robotics, Open Design applications, maker and hackerspaces, and Libre Graphics tools.
Free Knowledge, Open Data, Big Data
maps, Geolocation applications, data for the smart city, research data, Internet search, Open Government, Wikipedia, Wikidata, Open Knowledge tools, and E-science.
Technology and Society
sessions about patents and copyright for developers and makers. In Hack and Tell sessions new projects share their ideas and in lightning talks speakers will introduce their work in 7 minutes.

Python
presentations and workshops about general-purpose, high-level programming with Python.
Thu Mar 12

1:00pm

Developer Welcome in town at RedHat Office (tbc)

Singapore is the host for main offices of many Open Source companies in Asia. RedHat has one of its Asia-Pacific main offices in the city and welcomes the FOSSASIA community before the event start.

3:00pm

Visit of Singapore Open Design FabLab

Let's find out what the developer and maker community is doing in Singapore.

6:00pm

Let's cool down in a public pool.

Public pools and community centers are part of the Singapore way of life. They are very clean and happily used by Singaporeans fo all ages.

7:30pm

Pre-Event Meetup at Little India Bar

Let's experience the city in a nice bar in little India. Join us for informal meetup of speakers and participants of FOSSASIA who have arrived in town.
Fri Mar 13

9:00am

Welcome & Registration

Arrival of Speakers and Participants

9:30am - 12.30am

Talks and Presentations on Open Source Technologies, Software, Hardware, Design

Developers, Designers and Hardware engineers will give the insights into latest trends and technologies

12:20pm

Group Picture in Lobby

Don't miss your spot on the FOSSASIA 2015 Group picture.


Singapores exciting choices of food are available at restaurants and food courts at the conference area.

1:30pm - 4:30pm

Talks and Presentations on Open Source Technologies, Software, Hardware and Open Design

Talks from speakers from around the world.

6:30pm - 10:30pm

Speakers Dinner and Social Event at Bugis Seafood Restaurant

Enjoy yummy Singapore hotpot followed by a visit of some exciting bars in the area.
Sat Mar 14

9:30am - 11:30am

Welcome & Registration

Arrival and Registration of Participants

9:30am - 12.30pm

Workshops and Talks on Open Technologies

This day we focus on hands-on learning and experience. Join us for workshops on using git, coding (Javascript, C++, PHP, Python and more) and open hardware workshops.

Singapores large choices of food from India, to Malay, Chinese, Indonesian and Western taste awaits us at local restaurants and hacker stalls nearby.

1:30pm - 4:30pm

Workshops on Open Technologies

More hands-on learning with workshops from developers and engineers from around the world.

5:30pm - 6:30pm

Let's cool down in a super clean public pool of Singapore

Public pools and community centers are part of the Singapore way of life. They are very clean and happily used by Singaporeans fo all ages.

7:30pm - 11:00pm

FOSSASIA Open Tech Community Snack & Pub Crawl

Let's meet some locals and hangout with the Open Tech community. We will bring you to some nice Singapore pubs.
Sun Mar 15

9:00am

Welcome & Registration

Arrival and Registration of Participants

11:30am - 1:00pm

Workshops and Developer Meetups

Join us and follow up with Open Source developers and contributors.

One more day of exciting food choices in Singapore.

2:00pm - 4:30pm

Workshops and Developer Meetups

Follow up Workshops and Developer gatherings.

4:00pm

Open Lab at Hackerspace.sg

Let's relax, code, design, tinker and enjoy each others company at the end of a great weekend.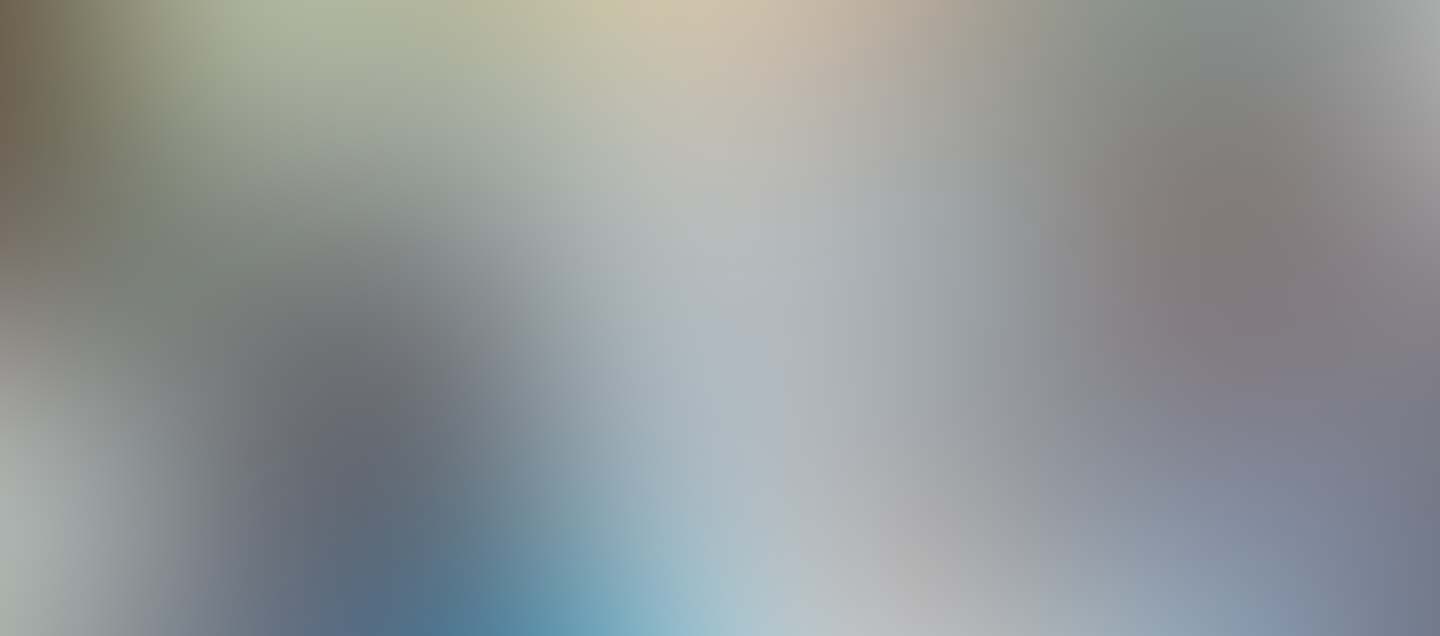 Linux Foundation Certification at FOSSASIA 2015
We're happy to bring you good news from the Linux Foundation in cooperation with OlinData: You can take a Linux Foundation exam at FOSSASIA Singapore for a special one-time 100 USD off the usualrate. It is possible to get yourself certified for both the Linux Foundation Certified Engineer (LFCE) and the Linux Foundation Certified System Administrator (LFCS). We'll have a dedicated room on Saturday March 14, 2015 at Blk71 where you can sit down in all quietness and take the examination so you can walk away with one of the highest quality Linux Certification in the industry. Click here to sign up!

Join us for a free 2015 oVirt Asia workshop with star technologist Brian Proffitt. This 3 hour workshop is designed to teach us about oVirt, learn what we can do with oVirt virtualization, encourage collaboration in our community, lay the foundation for best practices in oVirt use, and help answer questions about the project from both a developer and user's perspective. Please sign up now.
Recommended Hotels & Accommodation
Splurge: ParkRoyal on Pickering
Located beside Chinatown MRT Station, walking distance Raffles Place, Clarke Quay, offices of Facebook, Google and business district. Rate US$ 200++
Mid-range: Porcelain Hotel
Five-minute walk to China Town MRT, in the middle of China Town, close to markets, restaurants, exciting area. Rate US$ 80++
Shared: 5 FootWay.Inn
Hostel close to China Town MRT right in middle of China Town, very convenient. [Note: it seems you can find better rate on Booking.com compared to hotel's'website]. Rate: US$30++
Subscribe to stay informed